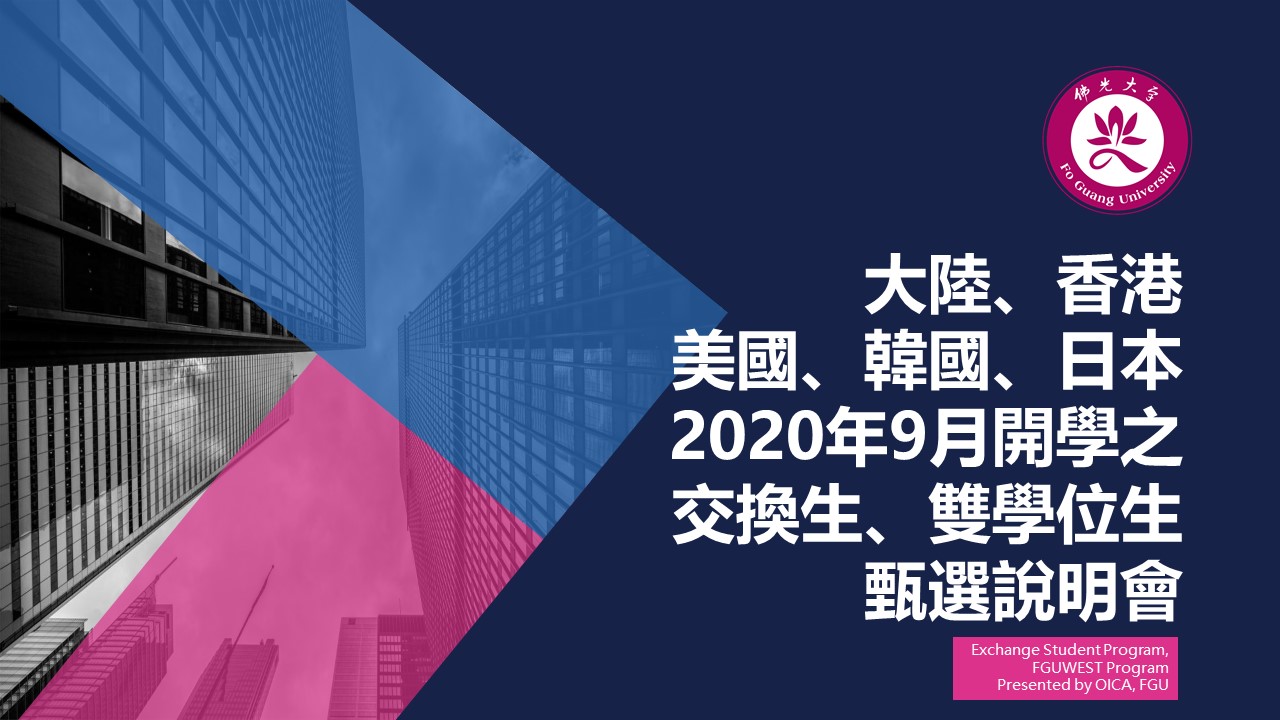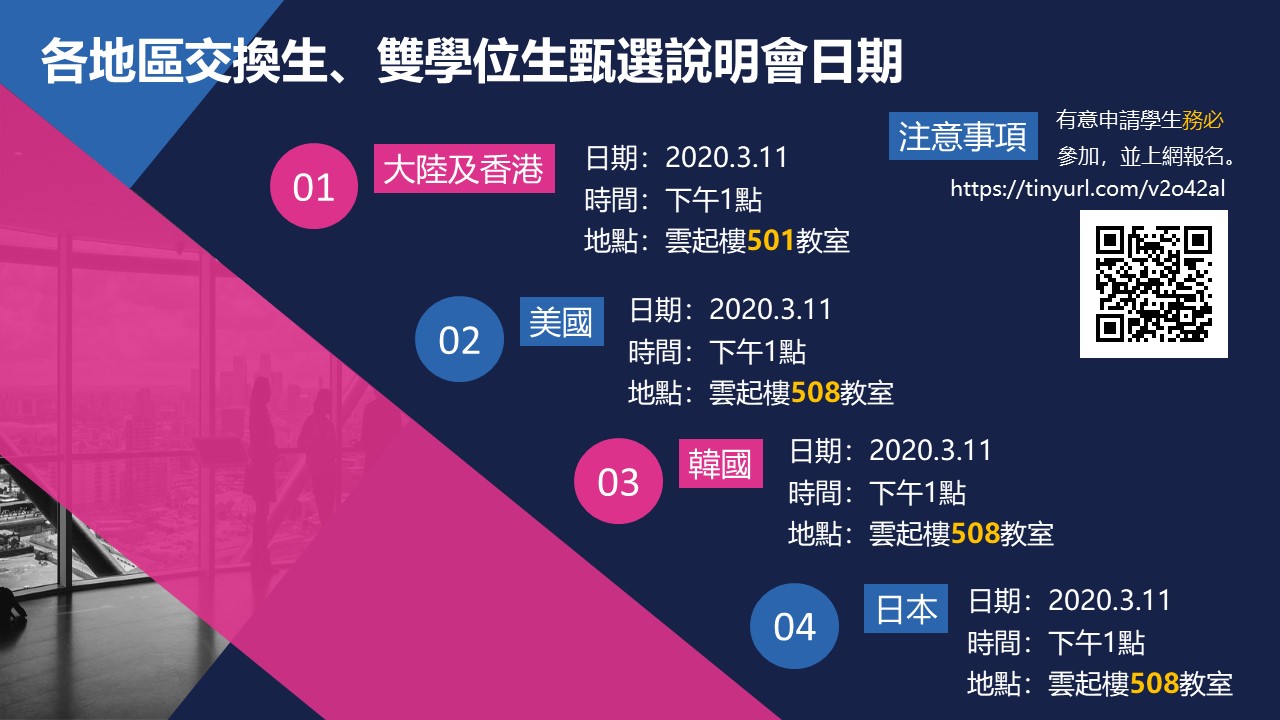 Briefing of the Mainland Exchange Student Information Meeting:
"
Click me to download
"
Briefing of the Taiwan-U.S. Double Degree Student Orientation Conference:
"
Click me to download
"
Briefing on exchange students' briefing session in Japan, South Korea and the United States:
"
Click me to download
"  
Registration period:

March 11, 109 (Wednesday) ~ March 20 (Friday) 17:00 pm, submit the materials to the Academic Affairs Office.

Please note! ! To register, please be sure to enter the

student system

and fill out the online application form. (Go directly to the

student system

to fill in, and finally print out the paper application form, attach the attachment to start the running process.)

Student system application manual

"click me to download"

To register for exchanges in the

Mainland,

the

United States, South Korea, Japan 

and

Taiwan-U.S.

Double Degree, please be sure to fill in the application information online in the

student system,

and fill in the website online

"Please click me to enter the student system to apply"

According to the procedures on the application form, after being signed and sealed by the director and dean, it will be handed over to the Academic Affairs Office. After the Academic Affairs Office has reviewed it, it will be transferred to the International Office.

For relevant laws and regulations, please refer to "Implementation Measures for Foguang University Students Going to Exchange Schools as Exchange Students" and "Implementation and Reward Measures for Foguang University and Xilai University Taiwan and US Dual Degrees"

All exchange students pay the tuition fee of Foguang University, and the accommodation fee is determined by the contract between both universities.

For both Taiwan and US Double Degree students, all tuition and miscellaneous fees will be the same as the Fo Guang University Private University's, as for the accommodation fees, it'll be paid as prescribed by Xilai University.

The number of exchange students in each sister school is determined by the contract between the universities, and varies from school to school; the actual number of students may be adjusted according to the requirements of the sister school. The applicant shall not object.
Contact person: International and Cross-Strait Affairs Office (Yunqi Building 305) Teacher Chi ext. 12521 or Teacher Xiao 12511.